Pride Alliance Partner Organizations
These are groups that do not fall under Pride Alliance, as they have are registered separately with SORC and SGA. However, Pride Alliance often works closely with other LGBTQ+ groups on campus, so we are happy to share their information with you as well.Click here to return to the main Pride Alliance website!
Gaysians at UMD
Gaysians at UMD is an LGBTQ+ Asian student organization which seeks to create a supportive community for LGBTQ+ Asian students and allies.Meetings times for Spring 2022 will be announced soon! We also hold social events such as group thrifting, gaming, movie nights, etc. We host large-scale events such as April's Gaysians Festival. Instagram: @gaysiansumd, Discord: https://ter.ps/gaysiansdis.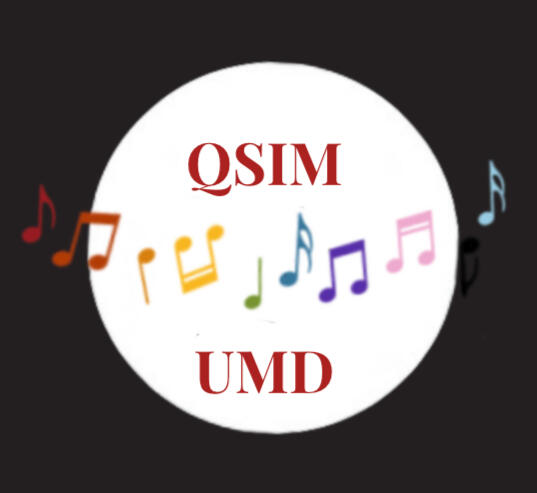 Out in STEM
oSTEM at University of Maryland aims to empower and foster the growth of LGBTQIA+ students in or interested in the STEM fields. Not only do we offer a safe space to socialize and discuss intersectional issues in STEM, we also have professional development events throughout the semester. We are UMD's Chapter of the National oSTEM Organization. Join the Discord at https://discord.gg/q7wDvc2JEs to hear about upcoming events! Feel free to send us an email at [email protected] to be added to our mailing list.
We Skate at UMD
Hello, we're We Skate at UMD, a skate club created with the purpose of encouraging more women, non-binary, gender nonconforming, and LGBT Terps to skate! Our goal is to create a safe space in a community that can be very exclusive and intimidating. Skating is for everyone! Whether you have never stepped on a board, or you're a veteran, we want to skate with you! We have monthly General Body Meetings (open to everyone) on the last Friday of every month, and we occasionally meet weekly to hang out, study, skate, or go on skatepark field trips on the weekends. Check out https://linktr.ee/weskate to join our Groupme, Discord, and/or Mailing list, and follow us on instagram @weskateumd for updates. Hope to see you on wheels soon!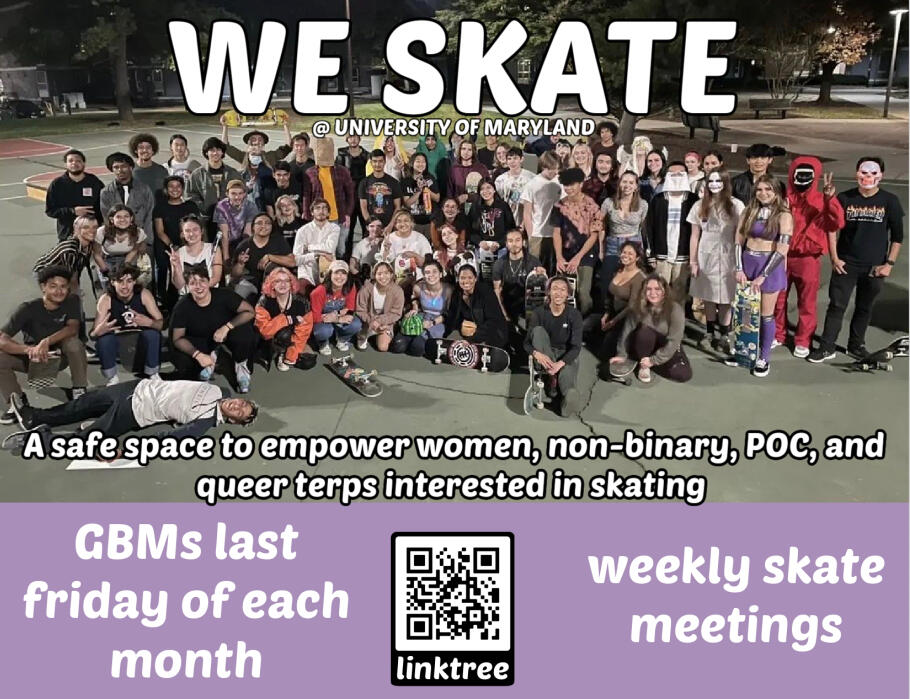 Nice Jewish Queers
UMD's Jewish, LGBTQ+ group on campus, is open to all denominations and identities!Our discussion group, Nice Jewish Queers (NJQ), will be meeting at the LGBTQ+ Equity Center every Monday from 5 to 6 pm this Spring 2023 semester.LIKE HAMSA on Facebook and follow us @hamsaumd on Instagram to stay updated about our events! Questions? Email us at: [email protected].